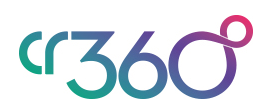 CR360: integrated web-based sustainability data management solution to help you collect, analyze and interpret data, ensure compliance and drive performance across all business areas. CR360 offers the following modules in their solution:
Energy and Carbon
Environment, Health & Safety and Compliance
Supply Chain
Sustainability and Reporting
CR360 software can support companies to prepare their CSR reports and meet a range of external requirements like Global Reporting Initiative (GRI), Dow Jones Sustainability Index (DJSI) and UN Global Compact. CR360 software is GRI certified and a gold software partner of the Carbon Disclosure Project (CDP).
Clients: large international client base throughout all sectors like the following multinationals based in the Netherlands: Philips, Heineken, DSM, ING, Grontmij en Volker Wessels.